26 Oct

Importance of Pain Neuroscience Education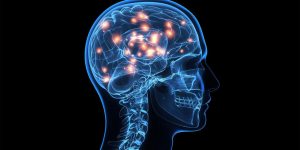 Pain neuroscience education, more commonly known as PNE educates patients about their body's pain mechanisms. Earlier, pain was correlated to the condition of our joints, muscles, tendons, ligaments, discs, etc. but current research proves that pain mechanism takes into account the response of our nervous system to injury or inflammation. Medical research has always identified pain as a mechanical phenomenon which in simple terms is a reaction to an injury but then again this cannot explain the cause of chronic pain.
Tissue healing occurs at an estimated rate. Typically, it takes about 3 to 6 months to heal injuries. If pain is mechanical, how do we explain it beyond this time frame. This is where PNE comes in play to describe what goes on in the nervous system and why some people continue to feel pain past this time. It considers various factors, like the environment the person lives in, how they perceive their injury and pain, their emotions and how this can cause the nervous system to increase one's pain. Therefore, instead of viewing the pain that follows a spinal surgery as the "problem has not resolved" or 'there is something still wrong with the disc', PNE would describe pain is sensitive to act as a shield which is perfectly normal after surgery.
By educating patients about the neurophysiology of pain, we make it clear to them that extra sensitive nerves characterize their tissue health not their pain. Consequently, the more we understand pain, the better we get at controlling and decreasing it. PNE can be combined with other treatments like exercise therapy. This helps in breaking down pain memories related to movement by exercise and decreases sensitivity of the nervous system. Physiotherapists have used this approach for more than a decade now in the U.S, U.K and Australia.
In conclusion, the PNE evidence for acute and chronic low back pain shows significant improvements in pain catastrophes, perceived disability and short-term pain relief.