19 Oct

Ketogenic Diet
Is eating fat healthy and does the ketogenic diet reduce or add years to your life?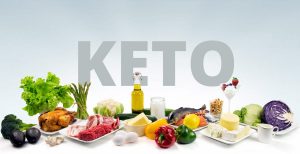 Ketogenic Diet – What is it?
Important sources of fuel in the body include carbohydrates, protein, and fat. Metabolic reactions occur when carbohydrates are converted into sugars therefore burning for energy. Any remaining sugars, namely fructose or sucrose) will be converted into fat and secreted into the blood as triglycerides which are then later used as energy stores if required by the body.
Based on the above principles it is clear to understand that when we injest high carbohydrate foods the secreted remaining triglycerides increase in number as they continue to be stored and consequently an increase in insulin is produced inhibiting fat burning processes.
As a result many medical cases arise from these processes – such as, obesity, high blood pressure, inflammatory conditions and many more conditions to mention a few.
Does this mean then mean that those that having a high carbohydrate diet therefore burn more sugars as a result?….. No is the answer to that. A diet high in carbohydrates and sugar lacks an essential source of energy fat. Fat is a slow burner of energy as oppose to fast burning sugars. This means it is better to have a more sustainable form of energy that lasts longer.
But I Thought Fat Was Bad for Me…
Not only is a low-fat diet a bad idea, but your body actually needs saturated—yes, saturated—fat to properly function. The history of the low-fat movement is a heavily tainted one, and the health benefits of a diet including healthy fats (e.g., the ketogenic diet) have come to light in the past few years. I've covered a number of studies over the years that support eating fat and debunk the low-fat myth: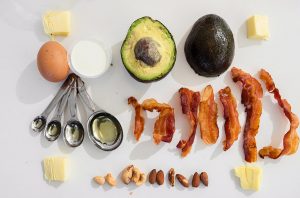 A High-Fat Ketogenic Diet May Help Us Live Longer, Study Suggests
The new study was designed specifically to study the effects of high-fat, low-carb diets on lifespan, health quality, and metabolism. Mice subjects were separated into three groups: a low-carb diet group, a ketogenic-diet group, or a control group. Calories were equal in all three groups. The low-carb diet was defined as 70% of its calories from fat. The ketogenic diet was defined as 89% of calories from fat. And the control diet was defined as 65% of calories from carbohydrates.
The result? Compared to the control group, the ketogenic group as a whole experienced more than a 13% increase in its lifespan. This translates to a significant 7- to 10-year increase in human lifespan. The low-carb group showed a moderate increase in lifespan, but it wasn't significantly higher than the control group. Additional significant findings in the ketogenic group when compared to the other two groups were the preservation of memory, coordination, strength, and endurance; greater muscle mass, better protein metabolism in the liver, and a decrease in the incidence of tumors.
Some questions still remain, such as comparisons to calorie-restrictive diets, but with ketogenic diets being such a hot topic these days, it's a good idea to stay on top of the research to perhaps one day determine how the diet truly benefits a human population.
The upshot? Maybe Woody Allen was right: maybe what we thought was health food is really bad for us! In the meantime, I've always been a big believer in low-carb diets. While I don't know if they'll help me live longer, I do feel better cutting out the sugar!